It is important to know who you are working with and how you will be represented.
Thank you to all of those who have taken time to provide the below written testimonials - they hopefully serve to reassure and give an insight into how we operate. We can also arrange for telephone references, if helpful.
Ravi Lakhani
Head of Pension Investments - London Borough of Enfield
Ivy Rock have been excellent recruitment partners in organising recruitment campaigns and obtaining suitably qualified candidates. They understand the different roles that exist within Local Government and Public Sector Finance and the challenges facing the industry and that insight really adds value to the process. I would not hesitate in using them again. They have also found me my current and really took the time to understand what I wanted from my career.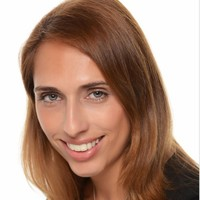 Heidi Clayton
Interim Finance Consultant
I have been working as a finance consultant since 2014 and I met with Michael from Ivy Rock back in January 2020. What I liked about our first meeting was how engaging Michael was he understood what I wanted from my next role and had something in the pipeline that he felt was a good match, by February 2020 he had secured a role for me at the Science Museum. Filled with excitement to explore my fabulous new work space within weeks we were in lockdown and I have had the honour to support them through the pandemic. Ivy Rock have gone on to support me with the Science Museum recruitment requirements, often with a limited brief and really nailing the urgent brief, what I value the most is the supportive and collaborative approach and most importantly never pushy. I am proud to say I am Ivy Rocks longest serving contractor February 22 and counting. I am forever grateful for my amazing lockdown gifts from Katharyn, a delightful tea set from around the world, allowed me to virtually travel the globe. Thank you Ivy Rock team for all your support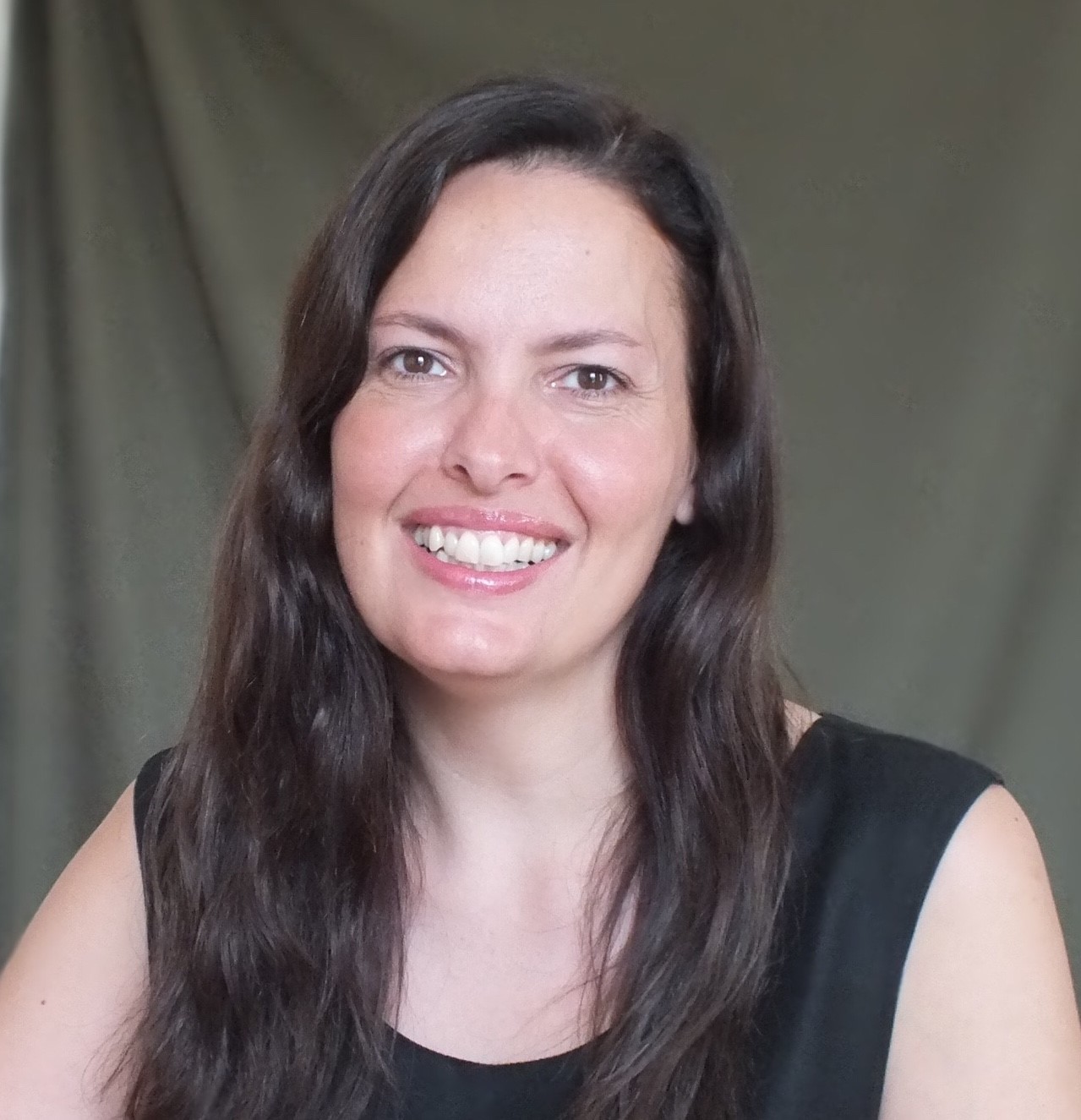 Tracey Price
Chief Finance Officer - Saffie Investments Ltd & Buffini Chao Foundation
I have known Michael for more than 10 years and maintained good contact with him throughout that time. I always found him to be very knowledgeable, supportive and thorough in his approach. That was particularly evident when placing me in my current role. It's an unorthodox job that called upon Michael's strong understanding of how skills, experience, aptitude and personality can best fit a given role. He is a good communicator and always stays well-briefed. I have no hesitation in recommending him to companies and candidates alike.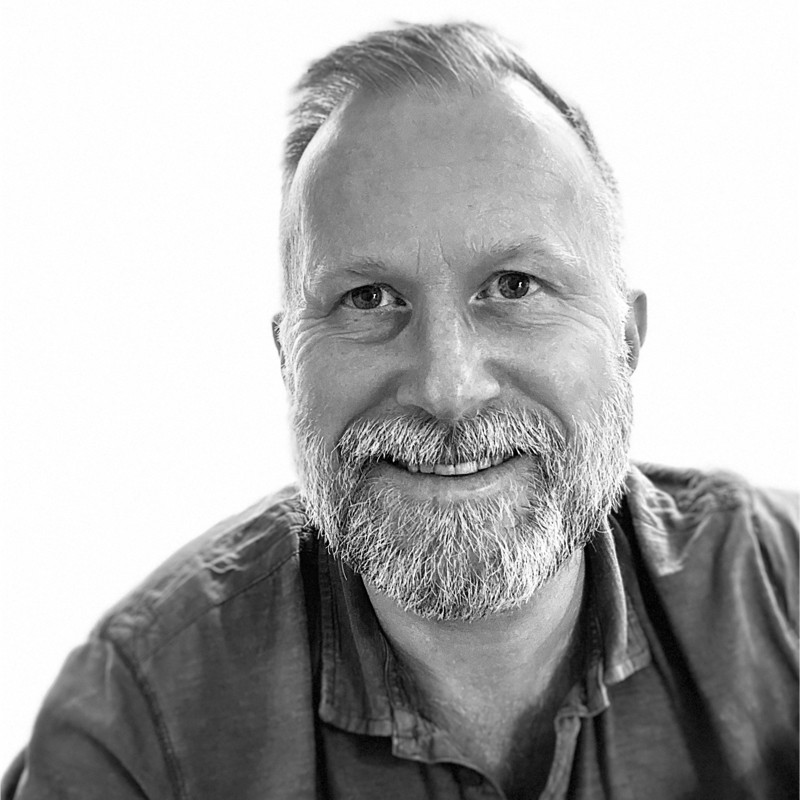 David Stacey
Head of Finance at Royal Albert Hall
Ivy Rock Partners get a five star rating from me. They really take the time to know what we want and are great to deal with as people. The value they add to the whole process of identifying and shortlisting candidates is industry-best. This has been particularly so during the recent candidate-driven market. The recruitments we have made through Ivy Rock have all been hits, and I unequivocally recommend them to anybody looking to recruit.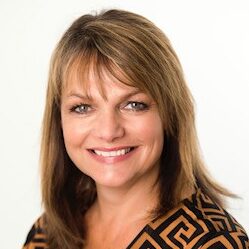 Amanda Burgess
Finance Controller at BMAT Education
Phil and Ivy Rock have helped us recruit some key finance positions at BMAT Education. It has been a great experience, with expert advice and knowledge of the sector, appreciation of our situation enabling us to get quality candidates. Phil initially took the time to find out about our trust and what we were about so that he only invited suitable candidates and therefore we didn't waste any time, he totally understood our time lines and what we required. Phil managed the whole process and kept me informed along the way. Phil always tries to fit candidates to the roles and makes recommendations that we hadn't necessarily thought of and we have successfully recruited both temporary and permanent members to our Team. The administrative side is also made as easy and smooth as possible with online time sheet approval and straight forward fee structure. We would recommend Ivy Rock to all Academy Trusts for their financial recruitment needs.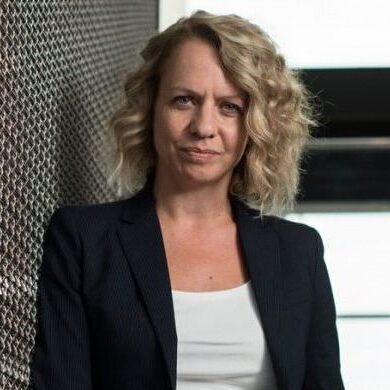 Clare Connor
Chief Executive at The Place
Michael and his team were incredibly helpful to work with before, during and after the recruitment cycle. In matching need, they have a great understanding and empathy for the ambitions of both the cultural and education sector in relation to diversity, quality and potential.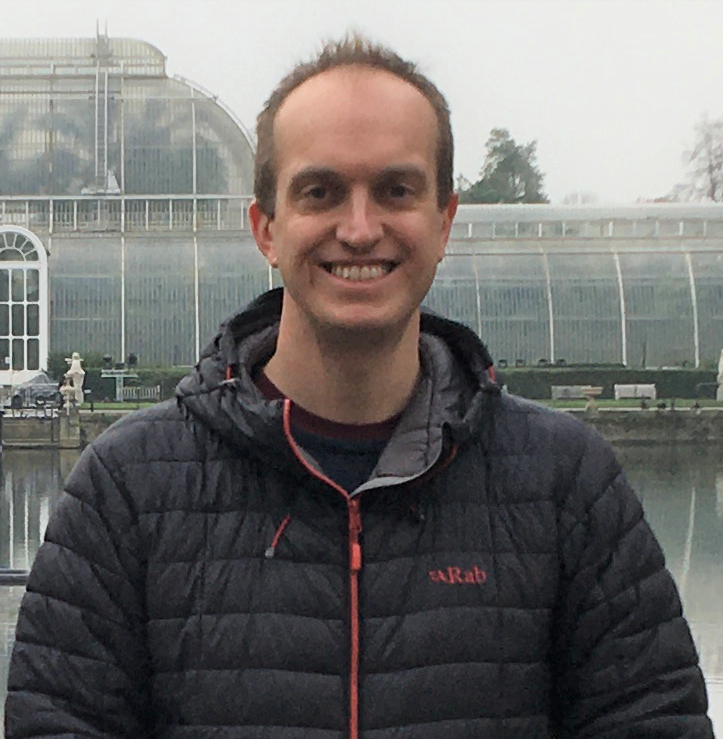 Simon Ward
CEO at Royal Entomological Society
Following a governance review in 2020, Michael supported the Royal Entomological Society to find a financial consultant, which ultimately led to a new Director of Finance being recruited for the organisation. Michael has always been very easy to work with and has supported our organisation with a very flexible, honest and open approach. I would definitely recommend Michael to other leaders who are looking for senior financial appointments. We look forward to working with Ivy Rock in the future as the organisation grows.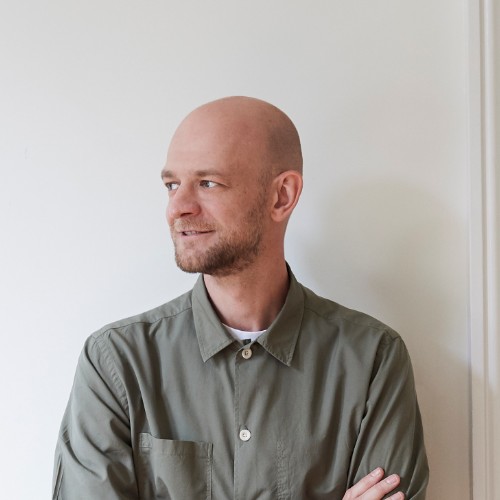 Nick Maynard
Director and Founder of Practice London Limited and previous Director of Finance and Resources at Art Fund
We specifically sought Michael to lead the process of recruiting the Director of Finance & Resources given his extensive network within the cultural sector. The recruitment process was clearly set-out and executed, and Michael's insight and constructive challenge were of value throughout. Moreover, it was obvious throughout the process that Michael was in our corner, working hard to source not just the available candidate, but the right candidate; his tenacity and intuition were a major asset and ultimately enabled us to make a successful appointment. I would have no hesitation recommending Michael.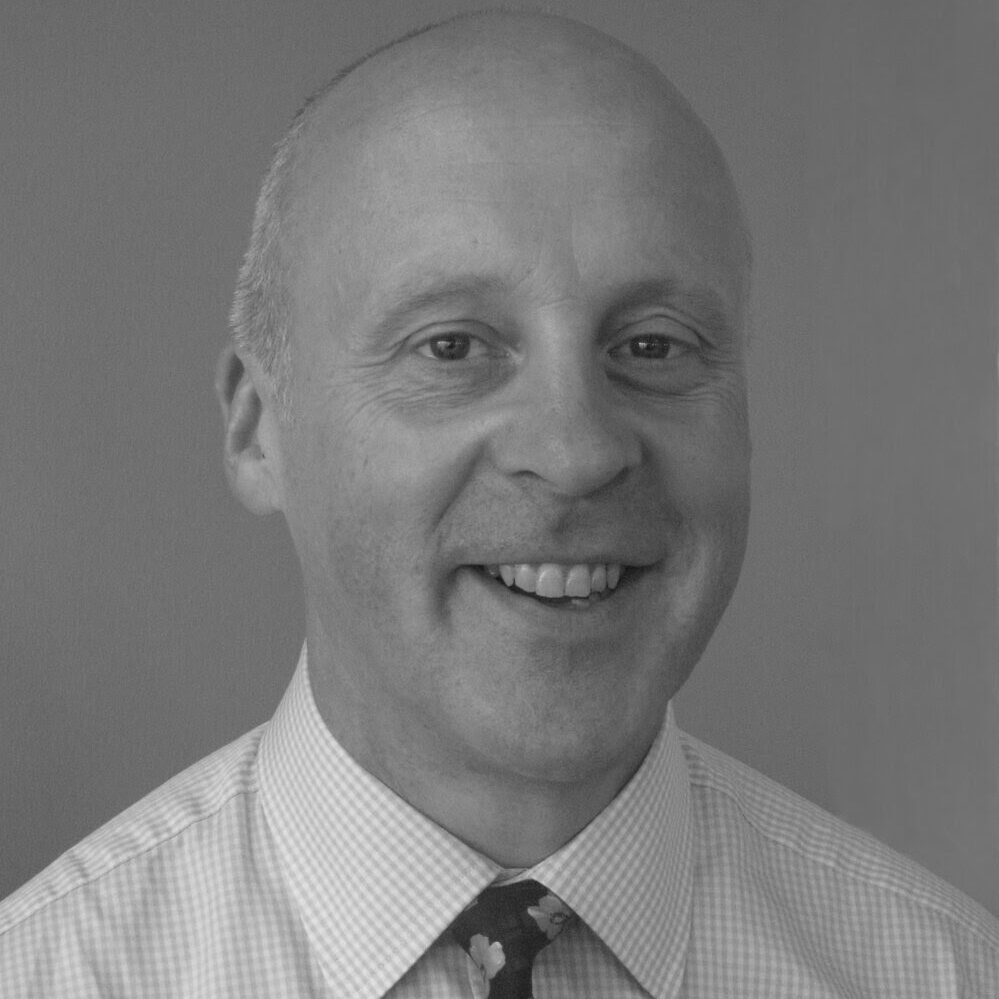 Phil Harding
Director of Finance and Estates at Trinity Laban; previous Finance Director at University College London
I have known Michael since around 2014. He has undertaken several assignments for me in my role as CFO at University College London, including sourcing senior staff into my finance team. I have been really impressed with the time Michael took to familiarise himself with the organisation and develop an in-depth understanding of my needs and the work context. This ensured that he was able to identify exceptionally strong candidate fields and resulted in securing high quality members of the team, who have proved extremely valuable. I would certainly recommend Michael to anyone seeking to recruit top talent into the higher education sector. He's also a nice bloke.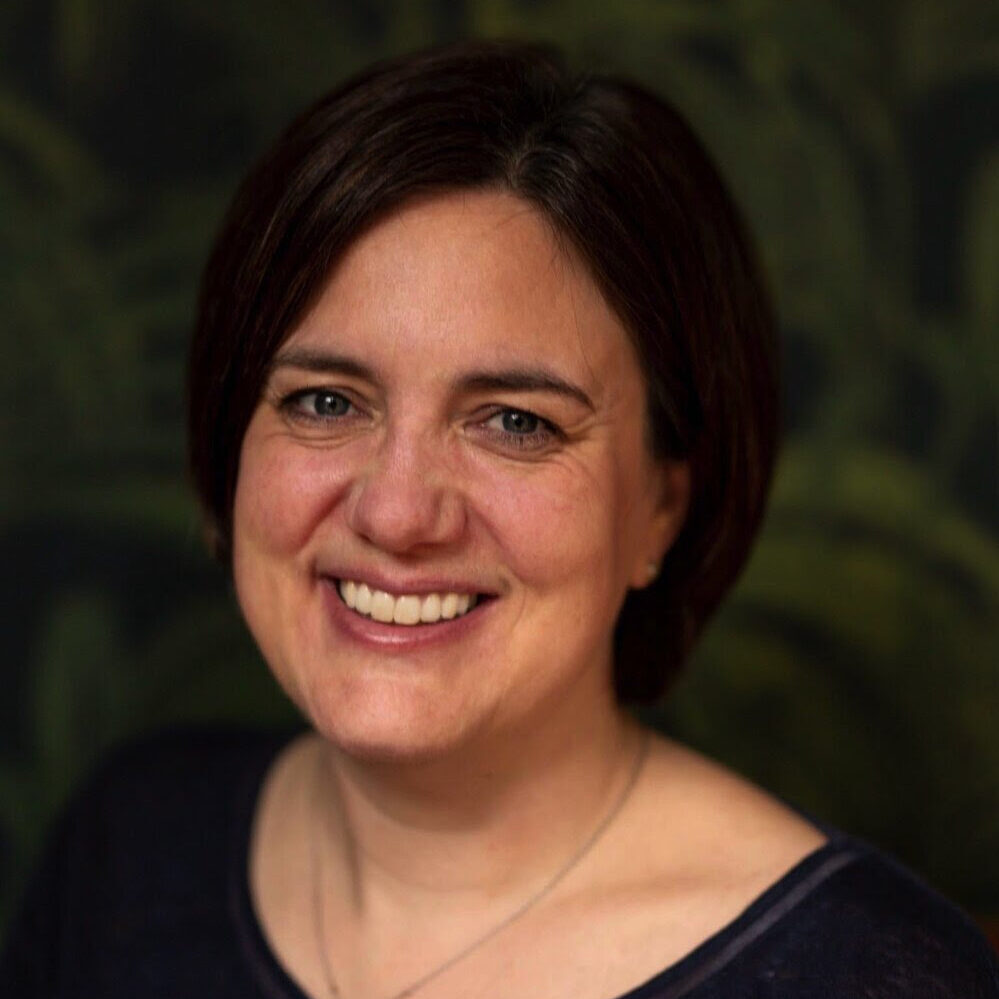 Kathryn Martindale
Chief Financial Officer at Tate; previous Director of Finance and Resources at The Place
I have known and worked with Michael for the last 5 years. He has recruited several crucial roles for me at 2 different organisations. He is easy to work with and takes the time to work with and develop a trusted two-way relationship with his clients. Michael has always taken the time to understand the job description in detail, the organisation as well as the personality traits required. As a result, the candidates have always been well selected and interviewed before being provided for shortlisting, he ensures that they would fit into the culture and environment, as well as work well with me. He doesn't just focus on their technical ability or suggest candidates simply to bulk up the numbers. His ability to find the right person for the job is why I have solely worked with him for my recruitment needs in the last few years and recommended him to many of my other colleagues in the arts and charity sector for recruitment of roles in their teams and to people I know looking for their next move.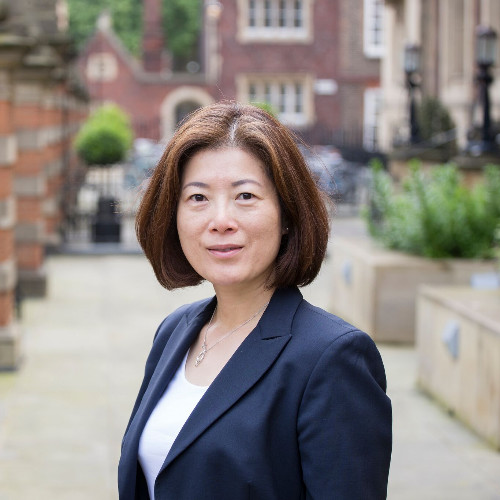 Ashley Wang
Chief Finance and Operations Officer at Overseas Development Institute
Michael and I have worked together for many years. He assisted me in getting a Director of Finance role in a high-profile charity. At the outset, Michael took the time to understand my career aspiration. He then gave his independent assessment of how the role fitted into my career path which I found helpful. He was able to provide me with insights on the organisation so I could be fully prepared.

During the interview process, he was very responsive in arranging the interviews, checking in with me and seeking feedback from the employer so I could prepare for the next stage.  Michael is different from the other recruiters I work with. He is patient and lets you take control of the pace of your job search. Because of his network, he often provides invaluable insights on the sector. I highly recommend Michael.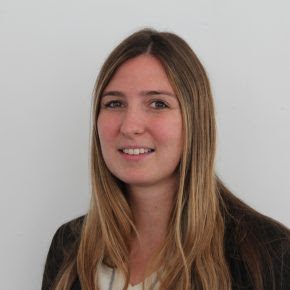 Natasha Porter
Chief Executive Officer at Unlocked Graduates
Michael helped me find two finance and operations directors for my organisation. I had quite specific requirements for the type of person I wanted in the role, particularly how they approached problems and the importance that they were a strong cultural fit with the organisation. Michael really listened to what I needed and found great shortlists of applicants including people who would otherwise never have come into our network. Despite over 100 applications coming through other routes, during the last hiring process, two out of three shortlisted candidates in the final round were ones Michael had found, and we appointed an applicant he had called me up to tell me about right at the start of the search. I recommend Michael to other CEO's in my network, as well as to finance professionals looking to work in the third sector. It can be hard work recruiting for the senior team because fit is so important to get right and mistakes can be costly financially and culturally. Michael has been a great at getting the right people in.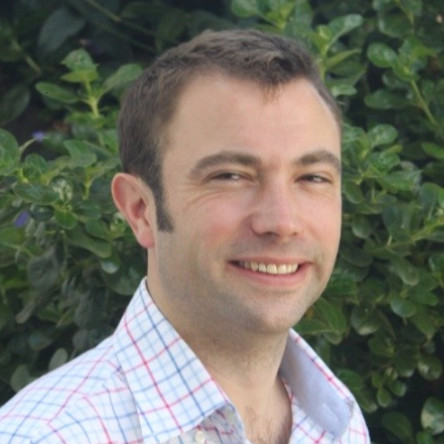 Chris Kelly
Chief Operating Officer at Queen's Commonwealth Trust
Michael was what you want from a recruitment consultant. He took time to listen at the outset and then over the course of a number of years would send me through only the most considered of opportunities – which given limitations on my time was greatly appreciated. When my current role came up Michael reached out and then worked with me carefully throughout the recruitment process.

I valued his ability to listen, his diligence and his commitment to identifying the right job for me – and then supporting me through the subsequent process. A first class professional.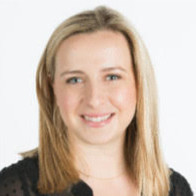 Helena Williams
Senior Business Partner at British Council; previous Finance Manager at Thomson Reuters
Michael helped me to make a move from the commercial sector - he made initial contact about a role, organised informal meetings for me to find out more and helped me with the (sometimes frustrating, no fault of his!) recruitment process at my target organisation. I loved working with Michael - he was obviously incredibly invested in the process, was honest and forthcoming. I am now a full time employee at that target organisation, and I genuinely believe that Michael gave me an edge over other candidates. It has been a pleasure to work with him and I will be keeping in touch for whatever comes next.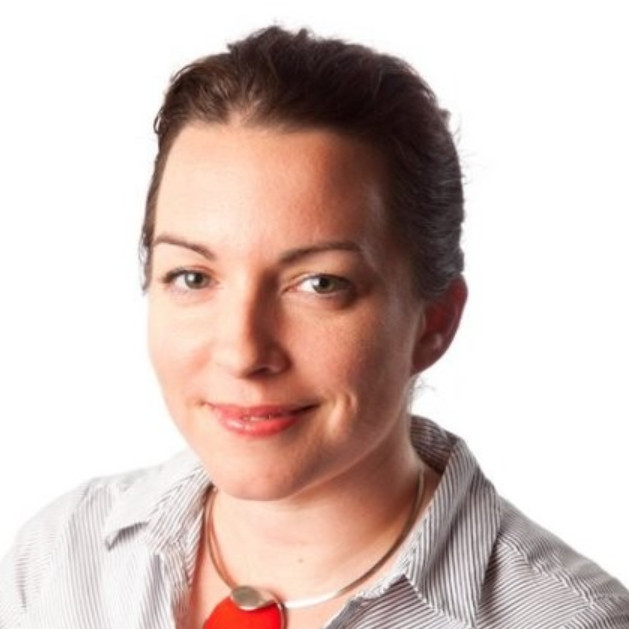 Melody Saunders
Finance Director at WSP; previous Finance Director at Imperial College London
Michael led the search for my Finance Director role at Imperial College.  We had already been in touch exploring other roles and I found his approach very open, honest and respectful.  His ability to listen and really understand my requirements in a new role was evident in the recommendations he made, some of which I hadn't considered previously.  He invited me to a Government event which I found incredibly insightful and engaging, and was instrumental in my beginning to build a network across the public sector.  I would recommend Michael to other leaders searching for a new opportunity.  He has a great understanding of charitable and public sector client needs and ways of working, so that the opportunities appear tailored to you as a candidate.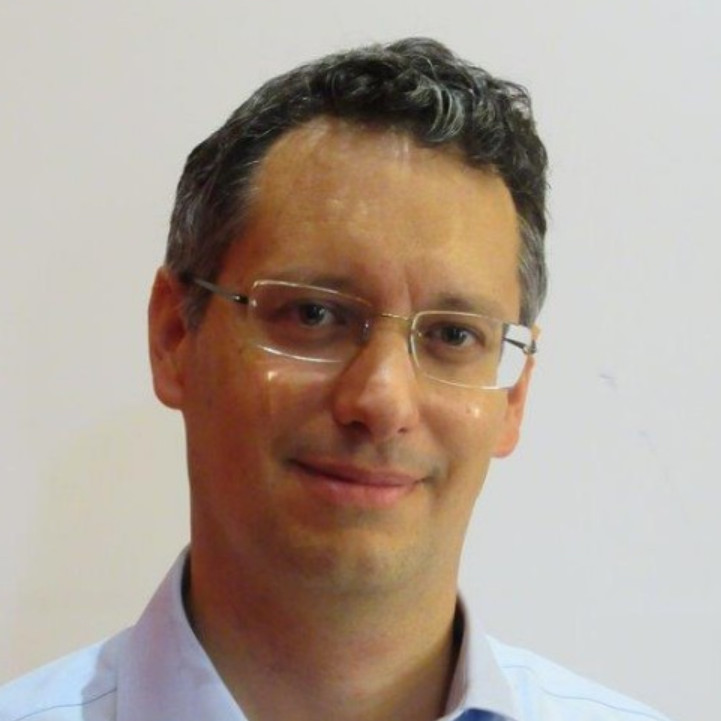 Nicolas Raynaud
COO at BBC Media Action; previous Finance Director at Wateraid
I have known Michael for 10 years, he has helped me when recruiting to my team and as a candidate. Through my experience I would say that he stands well above his peers. As a recruiter I appreciated the time that Michael took to understand the specific needs of my team and the culture of the company. He was truly selective in his approach, putting forward a very small number of high-calibre candidates, and was very receptive to feedback. All recruitment managers pretend to listen and adapt to client needs but very few actually do so, and even fewer deliver results. I found Michael refreshingly honest and straightforward to deal with. As a candidate I experienced first-hand another asset of Michael's: the ability to balance company needs and candidate wishes. Most agents try to talk candidates into making sideways moves, doing the exact same job in a different company. In my most recent move I was looking for a step up and quickly found out that Michael understood this wish and didn't try to 'sell' unsuitable roles. He was also candid in his assessment of my strengths and weaknesses, which helped me steer job search in the right direction. And finally he provided very good insights on the company and the role, helping me prepare well for the selection process. Overall I wholeheartedly recommend Michael's services to prospective companies and job hunters, and look forward to doing business with Michael and his new company.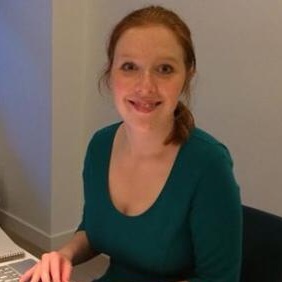 Hannah Davis
Previous Finance Controller at Future Academies
I met Michael when he contacted me about a potential new role. I decided to apply and Michael was incredibly helpful throughout . He provided plenty of advice for interview and chased for feedback from the interviewers very promptly . He was informative and honest about other roles that may have suited me . In general he took the pain out of the application process ! Michael is very well respected throughout the public sector finance community. He has a lot of integrity and does not put candidates forward for unsuitable roles. He is honest and trustworthy . I would definitely recommend Michael to anyone looking to recruit . He does a proper screening of all candidates to ensure only those well suited to the position are put forward. He is always quick to respond and reliable. He has a wide network of public finance professionals.

I would definitely recommend Michael to anyone looking for their next role. He is honest about which roles are suitable. He provides really helpful pre-reading and guidance for interviews. He will provide feedback even if you're not successful. He also takes the time to listen to exactly what you want from a role.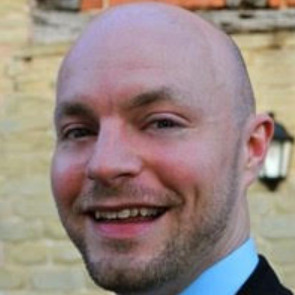 Colin Huntington
Head of Finance at Bridges Outcomes Partnerships; previous Head of Finance at Royal Albert Hall
Michael led the search for the Head of Finance role I gained at the Royal Albert Hall. We were already in touch as he was helping me to plan my next move in the charity sector - with a particular focus on the arts. Michael managed the whole process very well; I always felt informed and up to date on progress. He took a real interest in my search and took the time to meet me on several occasions. After starting in the role the Hall engaged Michael in searching for candidates for other finance positions, throughout these processes I felt he was always open, honest and straightforward.

I wouldn't hesitate to recommend him to candidates or organisations looking for a recruiter to represent them.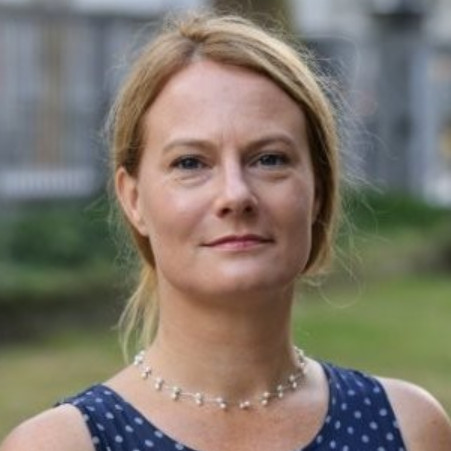 Stella Atherstone
Chief Financial Officer at CILEX; previous Chief Operating Officer at Peter Jones Foundation
I have known Michael since 2014 when he supported me and others at the University of London with our recruitment. As and when I've moved in my career I have maintained contact with Michael because of his integrity in a sector which can be disingenuous. Michael is the critical friend you need when recruiting or job hunting. He will suggest alternatives when your expectations of the output vs value of a role are too high or your personal aspirations are too low. He willingly shares feedback, pointing out strengths and challenges of roles, candidates and employers. Michael cares that you as an individual find the right organisational fit, and that you as the employer find the right candidate for the culture of your organisation. I have asked the impossible of Michael and he has managed my expectations in a thoughtful and constructive manner. He is the first person I call when I'm looking for a candidate or looking to move roles.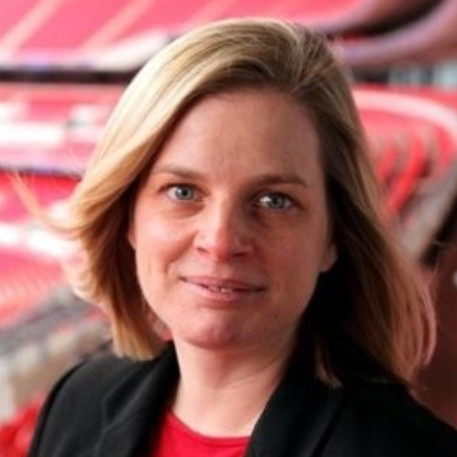 Sarah Williams
Director of Finance at Rugby Football Union; previous Director of Finance at Macmillan Cancer Support
I have had the pleasure of working with Michael on a number of occasions. In the first instance Michael was the recruiter who put me forward for my role as the Director of Finance at Macmillan Cancer Support. Michael was extremely insightful as to the requirements of the role. He was also supportive of my desire to move sectors but honest about the challenges that I might face. In my role he then supported us on a number of recruitment campaigns. Michael is great at keeping in contact and responding quickly with feedback.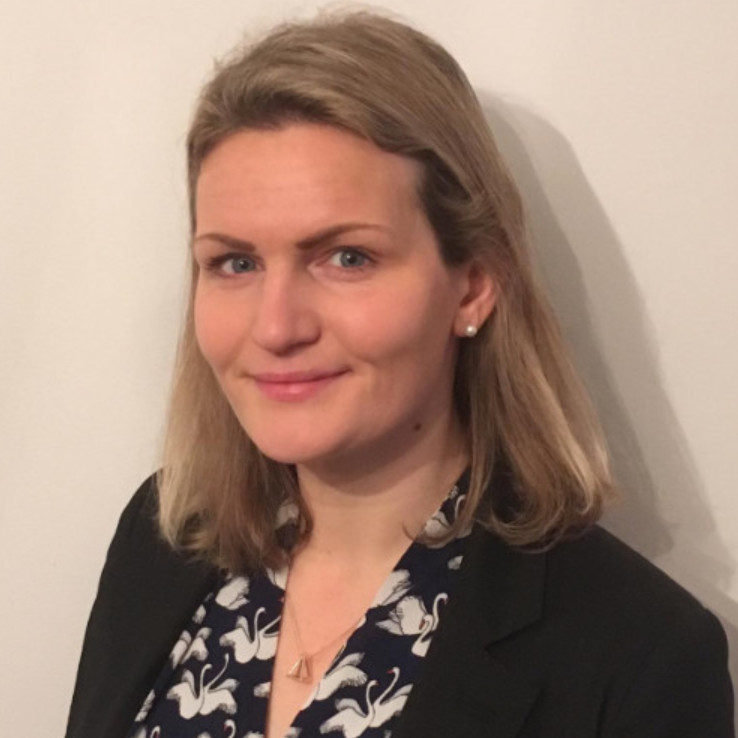 Amy Rodwell
Director of Finance at C40 Cities
I have worked with Michael on both the candidate side and the client side over a good number of years now, and all interactions have been extremely positive. Michael is highly professional, has excellent communication skills and most importantly he has a lot of integrity. He has such a wealth of experience in the recruitment sector and this really shows.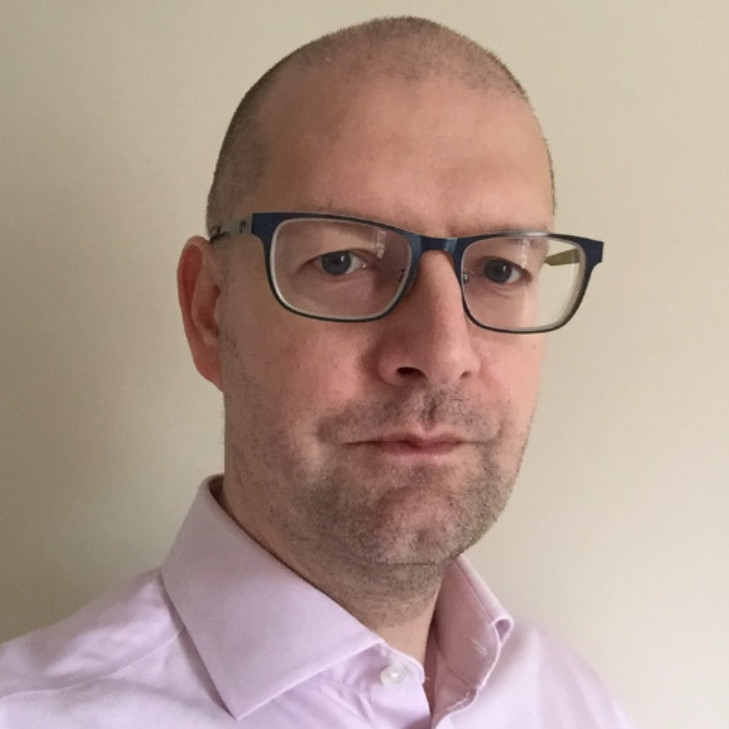 James Hobson
Director of Finance at Brunel University; previous Head of Finance at Openreach, BT
I worked with Michael whilst I was looking for a new direction in my career. He challenged my rational to make sure I was making the change for the right reasons and was clear and directive on all the steps in the process. I found Michael very thorough and would recommend him to anyone looking for a new career in the sector.
Mark Kelly
Head of Sport & Athlete Investment at UK Sport
Michael contacted me via LinkedIn following a recommendation from a colleague and it was clear from our communication that it was a viable opportunity highly suited to me. He was highly informed, supportive and reliable throughout all our our interactions. As it was a big decision for me to move as I had been at my previous company for a number of years, Michael provided expert coaching and advice. I felt that his sole focus was getting the fit right for all parties. I would absolutely recommend Ivy Rock Partners . Their approach was friendly, caring and highly respectful.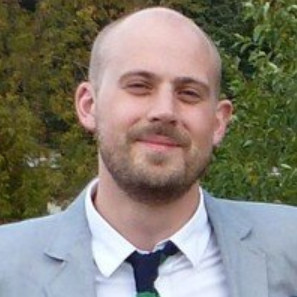 Adam Pentelow
Head of Finance at V&A Museum
Michael is really supportive and did a great job of coaching me through the recruitment process for my current role.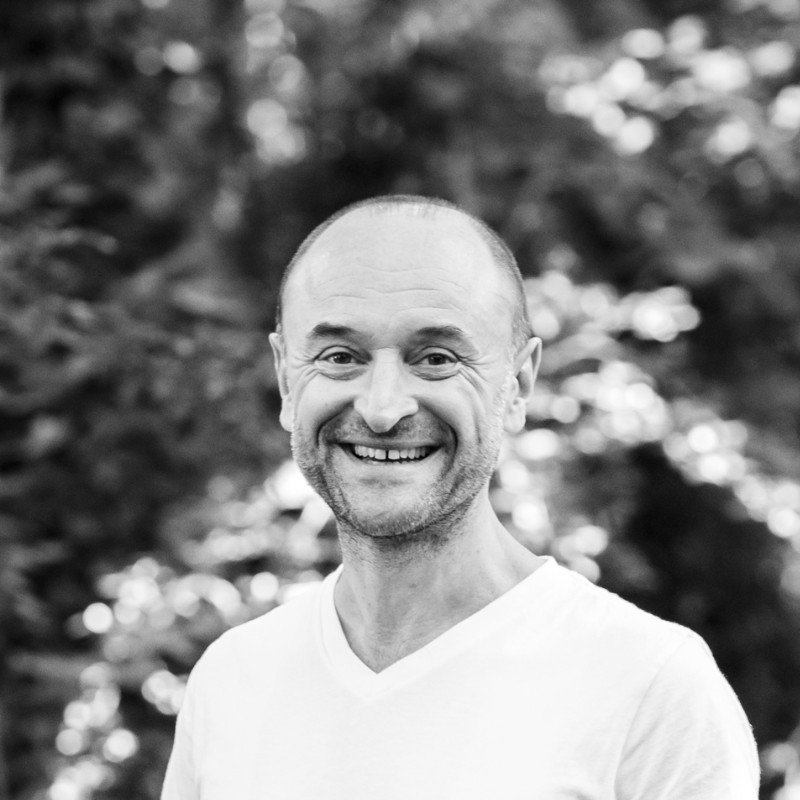 Adrian Butler
Interim Head of Finance at The National Archives
I have worked with Ivy Rock Partners on two of my last roles and have found Michael and his team helpful, honest and insightful. They have gone above and beyond and I will look forward to working with them again soon.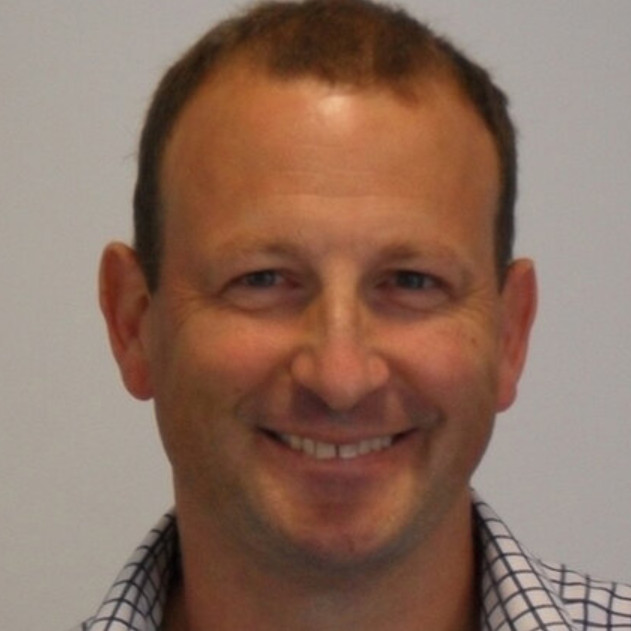 James Whiting
Chief Executive Officer at Malaria No More UK
Michael is one of the finest recruiters I've come across in nearly 30 years of recruitment. He was friendly, business-like, concise, he really listened to what we were looking for at Malaria No More UK, acted upon that – and he delivered. We have a superb Chief Operating Officer with Michael's assistance. The brief was not easy as we had a very specific idea of the kind of person, approach and skills we were seeking, and it was not the standard COO profile. But Michael didn't complain for one moment, he took up the challenge with gusto and found several worthy candidates, and one who was outstanding.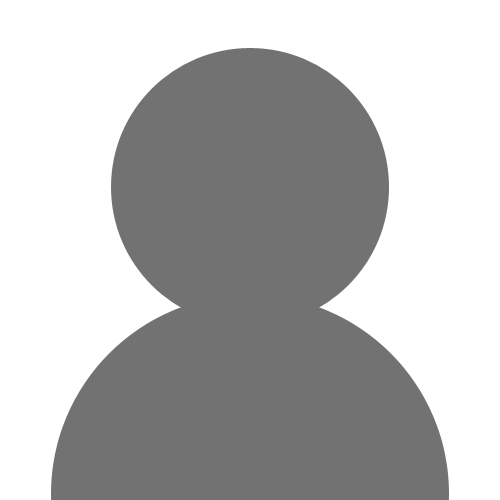 Ivy Rock Partners understood the requirements of the role as well as those of the manager and the company, inside and out. From my very first conversation, I was shocked at the level of detail Kate had regarding this role, it was almost as if I was talking to an employee of the company itself. This demonstrated that Kate had clearly invested a lot of time to understand the company, as well as the type of candidate they were seeking. This was also portrayed by the type of questions Kate had asked me. She wanted to ensure that the role and the company were right for me and that I was right for them. Kate was completely honest and transparent throughout this whole process. I felt totally prepared for the interview itself and found that everything Kate had mentioned rang true! I also asked for Kate's advice throughout and valued everything she said because I knew that she understood my reservations and feelings. Kate was also kind enough to keep me updated throughout, despite being super busy. I was offered this role but even if I wasn't, I would not have been disheartened because I enjoyed the whole (normally daunting) process, learnt from it and found a lovely and genuine recruiter to work with. I have dealt with many recruiters in the past but have never met somebody as genuine and diligent as Kate. Nor have I ever taken the time to write an email because I have had such a positive experience, but I believe credit should be given when it is due. I wish I knew her previously because it would have made recruiting for roles a lot easier! I am sure Kate reflects the ethos of your organisation. I will be recommending Kate and Ivy Rock Partners to previous and future colleagues and friends in the industry, looking for new employees or employment.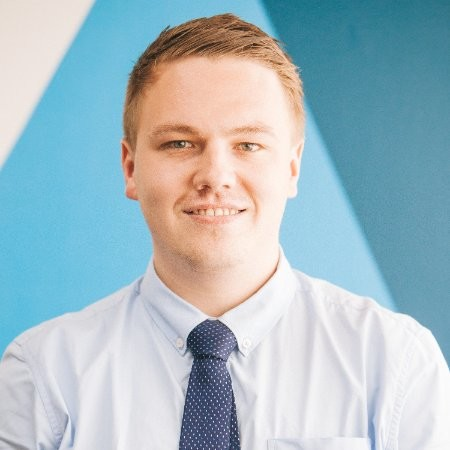 Ryan Jones
Procurement Manager
Ivy Rock sourced a role specifically tailored to my experience and skill set which has proven to me be a perfect move in terms of opening up future career opportunities. On boarding and payments process was seamless so would highly recommend.